Russia Warns Ukraine Against Eu Deal
Kremlin Aide: Russia Could Change Position on Syria if Assad Cheats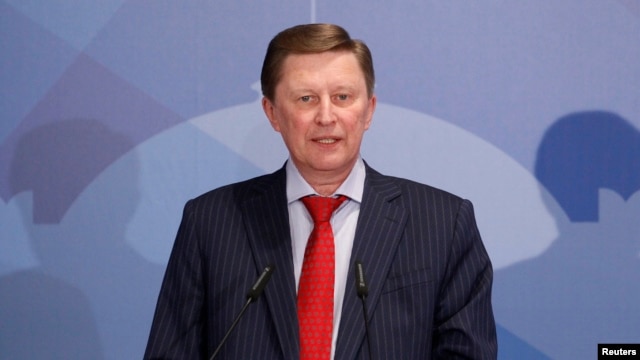 Saturday, Sept. 21, 2013 | Posted: 11:10 a.m. Saturday, Sept. 21, 2013 Russia warns Ukraine against EU deal Sponsored Links The Associated Press YALTA, Ukraine A top Russian official on Saturday warned Ukraine against signing a landmark trade and cooperation agreement with the European Union, saying Moscow would retaliate with trade restrictions that could push this ex-Soviet republic toward default. Speaking at a conference in the Black Sea city of Yalta, Russian presidential adviser Sergei Glazyev dismissed the benefits of a planned free-trade deal between the EU and Ukraine as "mythology." He warned that tariffs and trade checks that Russia would impose after the deal could cost Ukraine billions of dollars and result in a default. "Who will pay for Ukraine's default, which will become inevitable?" Glazyev asked. "One has to be ready to pay for that." Russia is opposing Kiev's plans to sign a free-trade and political association agreement with the 28-member bloc in November, seeking instead to lure Kiev into a Moscow-led economic union. It upped the pressure on Ukraine over the summer by banning the products of a major confectionary maker in Russia and by temporarily halting some Ukrainian imports at its border, dealing a painful blow to Ukrainian business. Former Economy Minister and confectionary magnate Petro Poroshenko lashed out at Russia for banning his products from Russian stores in order to exert political pressure on Ukraine, saying Moscow had previously resorted to similar tactics when dealing with other dissenting former Soviet republics. "I am 100 percent sure that nobody either in this forum, nor in the world, would strongly believe that Georgian mineral water or Moldovan wine or Ukrainian chocolate or Lithuanian cheese or Belarusian milk products are really harmful for the health of the Russian consumer. This is simply not true," Poroshenko said. EU officials have urged Kiev to implement key reforms and sign the EU deal in November, saying Ukraine belongs with the West. The key obstacle to the deal is the incarceration of former Ukrainian Prime Minister Yulia Tymoshenko, whose verdict the West has condemned as politically motivated and is pressing hard for her to be released in order for the deal to be signed. Polish Foreign Minister Radoslaw Sikorski exhorted Ukraine to resist the Kremlin pressure and sign the agreement in November, citing Poland's success in joining the bloc. "We've done it, so can you," Sikorski said.
Germany vs. Russia: Key Players to Watch in Women's World Cup Qualifying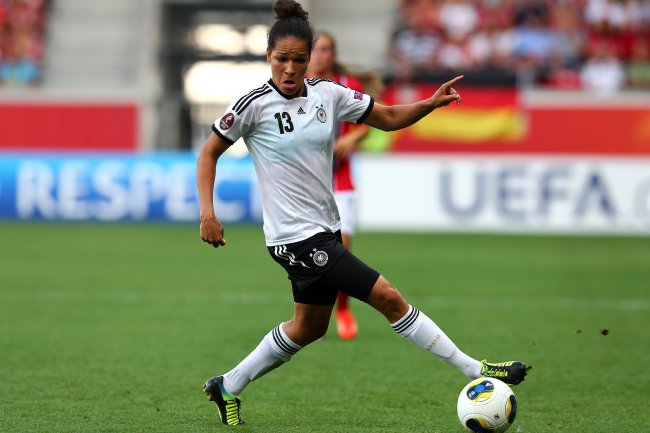 Who, then, are the players to watch out for? Dzsenifer Marozsan, Attacking Midfielder, Germany Martin Rose/Getty Images Germany have had some great attacking midfielders in recent years and, at just 21, DzseniferMarozsan appears as though she could eventually also reach those levels. The Hungarian-born midfielder won the Golden Ball award for best player at the 2012 U20 World Cup, per Soccer America , and has already made a good start to her senior career, scoring the goal that took Germany into the European Championship final. Just 5'7″ tall, the diminutive playmaker has great balance and footwork with which she looks to unlock defences. Marozsan could be a real star in women's football in the coming years. Celia Okoyino da Mbabi, Striker, Germany German Footballer of the Year in 2012,CeliaOkoyino da Mbabi already has 43 international goals at the age of 27 and is well on her way to writing her name into the country's footballing history. Okoyino da Mbabi scored a remarkable 17 goals in just 10 matches to help Germany qualify for the European Championship this summer and, while she scored just twice at the tournament, she remains the side's main attacking threat. Martin Rose/Getty Images A transfer to FFC Frankfurt this summer saw the forward move from her long-time club Bad Neuenahr and the hope will be that she can quickly pick up the form of the past couple of years. Nelli Korovkina, Forward, Russia Ismailovo forward NelliKorovkina scored four times in six appearances during the European Championship campaign, including qualifying, to establish herself as one of the young stars of Russian football. Now 24 years old, Korovkina's standout performance of the Euros came against England where she scored a header and also threatened to add a second with a wonderful curled shot that flew narrowly wide of the goal. Technically gifted and quick across the ground, she can cause the German defence problems if given the opportunity. Elena Terekhova, Centre Midfield, Russia EuroFootball/Getty Images Ryazan midfielder ElenaTerekhova is a key member of the Russian side, occupying a box-to-box role in midfield. Her experience and composure will be important assets if her side are to get anything from this encounter. With nearly 50 caps to her name, Russia will look to the 26-year-old in a match that is likely to see them come under intense pressure from the hosts.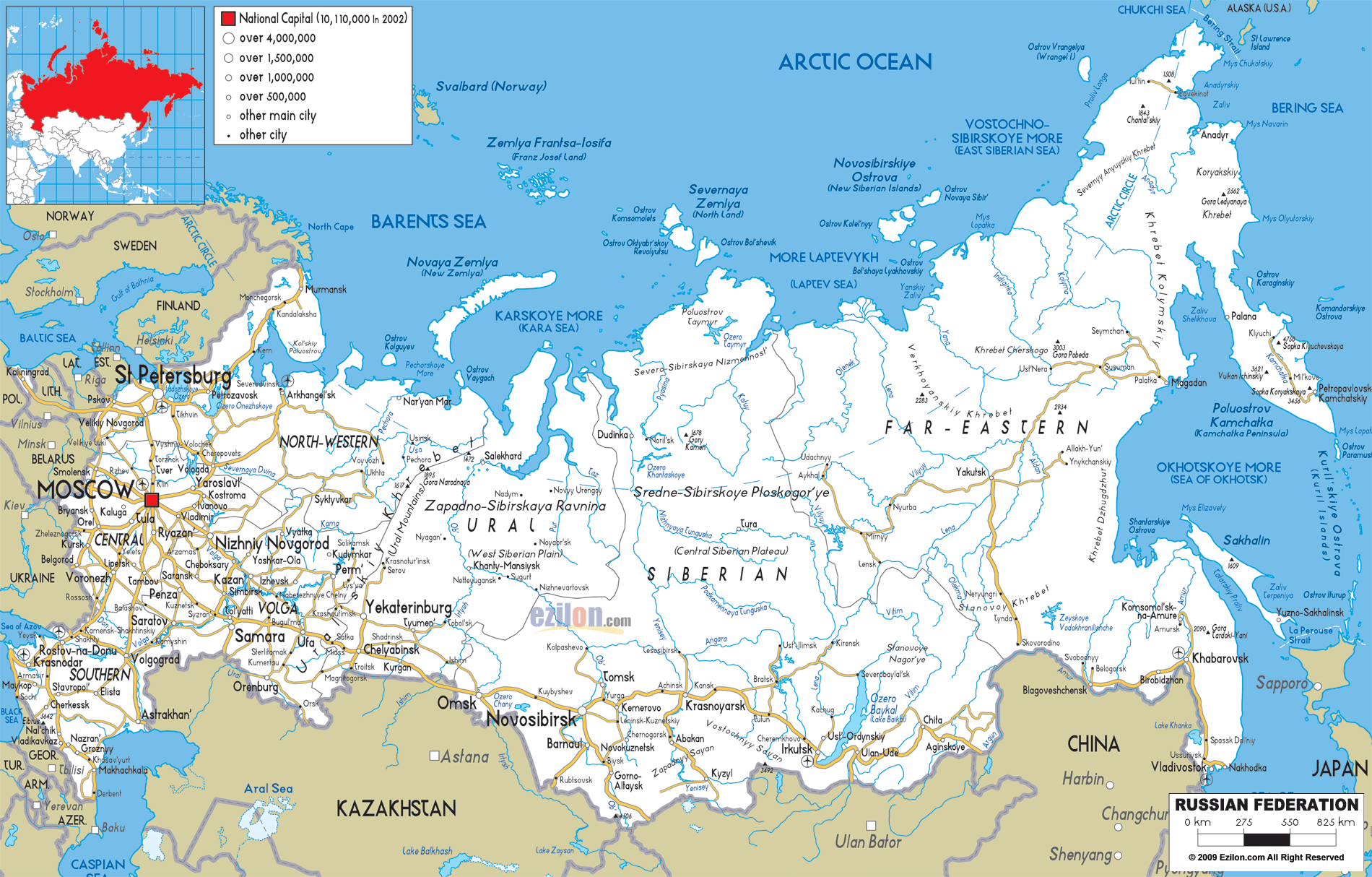 Video US Investigation Spotlights China's Princelings The U.S. Securities and Exchange Commission (SEC) is investigating JP Morgans Hong Kong office for hiring the children of high-level Chinese officials. Observers say the hiring of these so-called princelings is to open business opportunities in mainland China. But could the practice, which dates back almost two decades, also be considered bribery? Yinan Wang and Yi Chen look at the practice in a report voiced by Colin Lovett. Video All-American Banjo Has African Roots From folk songs like Oh Susannah to its starring role in Bluegrass festivals, the banjo seems to be a quintessentially homegrown American instrument. However, as Colorado banjo virtuoso Jayme Stone has learned, this five-stringed wonder actually has roots half a world away – in Africa. VOAs Adam Phillips profiles Stone and his exploration of what some say is the worlds most cheerful instrument. Video Syria Moves Put 'Red Lines' in Question Much has been said and written about red lines, since Syria allegedly crossed one last month that U.S. President Barack Obama had emphasized a year earlier. Expected U.S.